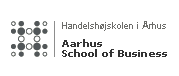 CORAL Working Papers, Department of Business Studies, Aarhus School of Business, University of Aarhus
No. L-2006-11: A note on "Multicriteria adaptive paths in stochastic, time-varying networks"

Daniele Pretolani, Lars Relund Nielsen and Kim Allan Andersen
No. L-2006-10: Bicriterion a priori route choice in stochastic time-dependent networks.

Lars Relund Nielsen, Kim Allan Andersen and Daniele Pretolani
No. L-2006-09: Developing a closed-form cost expression for an (R,s,nQ) policy where the demand process is compound generalized Erlang.

Christian Larsen and Gudrun P. Kiesmüller
No. L-2006-08: Robust Branch-Cut-and-Price for the Capacitated Minimum Spanning Tree Problem over a Large Extended Formulation

Eduardo Uchoa, Ricardo Fukasawa, Jens Lysgaard, Artur Pessoa, Marcus Poggi de Aragão and Diogo Andrade
No. L-2006-07: Column generation approaches to ship scheduling with flexible cargo sizes

Geir Brønmo, Bjørn Nygreen and Jens Lysgaard
No. L-2006-06: A Branch-and-Cut Algorithm for the Capacitated Open Vehicle Routing Problem

Adam N. Letchford, Jens Lysgaard and Richard W. Eglese
No. L-2006-05: Business integration between manufacturing and transport-logistics firms

Ole Mortensen and Olga W. Lemoine
No. L-2006-04: A Column Generation Approach to the Capacitated Vehicle Routing Problem with Stochastic Demands

Christian H. Christiansen and Jens Lysgaard
No. L-2006-03: Computation of order and volume fill rates for a base stock inventory control system with heterogeneous demand to investigate which customer class gets the best service

Christian Larsen
No. L-2006-02: Note: Optimal base-stock policy for the inventory system with periodic review, backorders and sequential lead times

Søren Glud Johansen and Anders Thorstenson
No. L-2006-01: A comparison between the order and the volume fill rates for a base-stock inventory control system under a compound renewal demand process

Christian Larsen and Anders Thorstenson
---
2004 2005 2006 2007 2008 2016
Download statistics for the working paper
series
and
S-WoBA
---
---
Questions (including download problems) about the papers in this series should be directed to Helle Vinbaek Stenholt ()
Report other problems with accessing this service to Sune Karlsson () or Helena Lundin ().
Programing by
Design by Joakim Ekebom