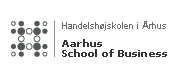 Finance Working Papers,
University of Aarhus, Aarhus School of Business, Department of Business Studies
No 01-6: Cross-Currency LIBOR Market Models.
Peter Mikkelsen
Additional contact information
Peter Mikkelsen: Department of Finance, Aarhus School of Business, Postal: Fuglesangs Allé 4, 8210 Aarhus V, Denmark
Abstract: ==
Keywords: LIBOR market model; Cross-currency derivatives; Simulation based pricing
28 pages, May 21, 2001
Full text files
D01_6.PDF  
Questions (including download problems) about the papers in this series should be directed to Helle Vinbaek Stenholt ()
Report other problems with accessing this service to Sune Karlsson ().
This page generated on 2018-02-06 23:02:22.