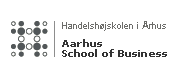 Working Papers,
University of Aarhus, Aarhus School of Business, Department of Management Science and Logistics
Downloads from S-WoBA
Fulltext files and Additional files (supplementary files) are files downloaded from the S-WoBA server, Redirected files are files downloaded from a server maintained by the publisher of a working paper series.
The statistics for 2010-06, 2012-04 (half month), 2012-05 and 2012-06 have unfortunately been lost. We regret this.
Papers at S-WoBA
Top papers by Abstract Accesses last month (2017-12)
Top papers by Abstract Accesses last 3 months (2017-10 to 2017-12)
Questions (including download problems) about the papers in this series should be directed to Helle Vinbaek Stenholt ()
Report other problems with accessing this service to Sune Karlsson ().
This page generated on 2018-02-08 21:53:11.