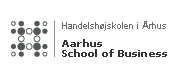 Finance Working Papers,
University of Aarhus, Aarhus School of Business, Department of Business Studies
2000
2001
2002
2003
2004
No 02-24: On the Suboptimality of Single-Factor Exercise Strategies for Bermudan Swaptions

Mikkel Svenstrup
No 02-23: Efficient Control Variates and Strategies for Bermudan Swaptions in a Libor Market Model

Malene Shin Jensen and Mikkel Svenstrup
No 02-22: Mortgage Choice - The Danish Case

Mikkel Svenstrup
No 02-21: Valuation of Path-Dependent Interest Rate Derivatives in a Finite Difference Setup

Mikkel Svenstrup
No 02-20: The Pros and Cons of Butterfly Barbells

Michael Christensen
No 02-19: Multivariate Term Structure Models with Level and Heteroskedasticity Effects

Charlotte Christiansen
No 02-18: Improving the Least-Squares Monte-Carlo Approach

Nicki Søndergaard Rasmussen
No 02-17: Efficient Control Variates for Monte-Carlo Valuation of American Options

Nicki Søndergaard Rasmussen
No 02-16: Finite Difference Computation of State-Prices in Term Structure Models: with Applications to Calibration and MBS Analysis

Nicki Søndergaard Rasmussen
No 02-15: Hedging with a Misspecified Model

Nicki Søndergaard Rasmussen
No 02-14: Long-Run Forecasting in Multicointegrated Systems

Boriss Siliverstovs, Tom Engsted and Niels Haldrup
No 02-13: Regime Switching in the Yield Curve

Charlotte Christiansen
No 02-12: Testing for Multiple Types of Marginal Investor in Ex-day Pricing

Jan Bartholdy and Kate Briown
No 02-11: Unbiased Estimation of Expected Return Using CAPM
Jan Bartholdy and Paula Peare
No 02-10: Deposit Insurance and the Risk Premium in Bank Deposit Rates
Jan Bartholdy, G. W. Boyle and R. D. Stover
No 02-9: The Educational Asset Market: A Finance Perspective on Human Capital Investment

Charlotte Christiansen and Helena Skyt Nielsen
No 02-8: Aktiemarkedet
Tom Engsted
No 02-7: Estimating intractable non-linear term structure models

Peter Mikkelsen
No 02-6: Estimating quadratic term structure models by non-linear filtering
Jes Taulbjerg
No 02-5: Conditional moment testing, term premia and affine term structure models
Jes Taulbjerg
No 02-4: Co-integration and exponential-affine models of the term structure
Jes Taulbjerg
No 02-3: Revisiting the shape of the yield curve: the effect of interest rate volatility.

Charlotte Christiansen and Jesper Lund
No 02-2: Misspecification versus bubbles in hyperinflation data: Comment.

Tom Engsted
No 02-1: The comovement of US and UK stock markets.

Tom Engsted and Carsten Tanggaard
2000
2001
2002
2003
2004
Download statistics for the
series
and
S-WoBA
Questions (including download problems) about the papers in this series should be directed to Helle Vinbaek Stenholt ()
Report other problems with accessing this service to Sune Karlsson ().
This page generated on 2018-02-06 23:02:24.