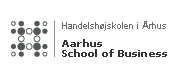 Finance Working Papers,
University of Aarhus, Aarhus School of Business, Department of Business Studies
2000
2001
2002
2003
2004
No 01-12: Long Maturity Forward Rates.

Charlotte Christiansen
No 01-11: Prediction of Mortalities. A Comparative Danish Study.
P. Fledelius and Jens Perch Nielsen
No 01-10: Two-Dimensional Hazard Estimation for Longevity Analysis.
P. Fledelius, Montserrat Guillen, Jens Perch Nielsen and M. Vogelius
No 01-9: A New Test for Speculative Bubbles Based on Return Variance Decompositions.

Tom Engsted and Carsten Tanggaard
No 01-8: On Finite Dimensional HJM Representations.

Peter Mikkelsen
No 01-7: MCMC Based Estimation of Term Structure Models.

Peter Mikkelsen
No 01-6: Cross-Currency LIBOR Market Models.

Peter Mikkelsen
No 01-5: A Finite Difference Approach to the Valuation of Path Dependent Life Insurance Liabilities.

Anders Grosen, Bjarke Jensen and Peter Løchte Jørgensen
No 01-4: Life Insurance Liabilities at Market Value.

Anders Grosen and Peter Løchte Jørgensen
No 01-3: Bootstrap Inference in Semiparametric Generalized Additive Models.

Wolfgang Härdle, Sylvie Huet, Enno Mammen and Stefan Sperlich
No 01-2: Estimating Multiplicative and Additive Hazard Functions by Kernel Methods.

Oliver B. Linton, Jens Perch Nielsen and Sara Van de Geer
No 01-1: Real Supply Shocks and the Money Growth-Inflation Relationship.
Michael Christensen
2000
2001
2002
2003
2004
Download statistics for the
series
and
S-WoBA
Questions (including download problems) about the papers in this series should be directed to Helle Vinbaek Stenholt ()
Report other problems with accessing this service to Sune Karlsson ().
This page generated on 2018-02-06 23:02:24.